Nature-friendly plastic pallets from Polywell, which contribute to improving the impact of Industry and Society on the Environment.
It's fair to say that pallets move the world as they are an essential part of the modern supply chain. We use pallets for storage and transportation, and as product displays in the stores. General use for factories and warehouses Suitable for racking & flat stacking Suitable for electronic & electrical, food & beverage industries, petrochemical industries, etc. Plastic Pallets are typically used in transporting fresh and frozen foods and pharmaceutical or other products with strict hygienic requirements. Plastic pallets aren't porous and are easy to clean, wash or sterilize. They can be reused for a long time without breakage. They are perfect for storage and reuse in warehouses. They are sleek, light and splinter-free, friendly for manual handling. The durability of plastic pallets makes them ideal for use on pallet wrapping machines.
The unique construction and design features of world-class plastic pallets from Polywell make them ideal for use in almost all industrial environments like:
Applications: Pharmaceutical, Automotive Industries, Food Distribution, Imports, and Exports are some of the industries where plastic pallets have been used widely.
Advantages: Antiskid, Lightweight & Durable, Resistant to commonly used chemicals, easy to clean and handle, Environment Friendly, Cost-Effective, etc.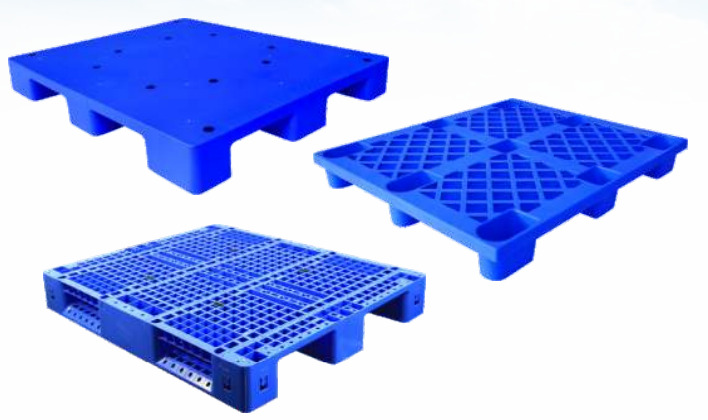 Join now to get exciting Offer on your next purchase
Subscribe to the weekly newsletter for all the latest updates
Get in touch with the team of Polywell
Contact us today to know more about the Pallets. Please fill in the form given below and our team member will get in touch with you soon
Polywell provides a variety of biomedical waste containers that are known for their high quality, strength, and longevity.
Our collection is corrosion-resistant and designed with clients' tastes and needs in mind.
Our trained and qualified professionals have a comprehensive selection of world-class products.
Are you looking for Pallets that are both inexpensive and of high quality? You've come to the right place. Biomedical waste buckets, biomedical waste dustbins, and biomedical waste isolation bins are available from the Polywell in a range of sizes and shapes.